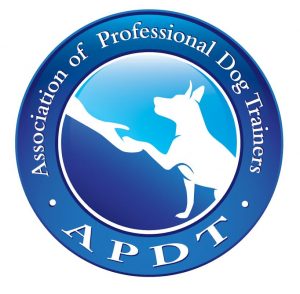 I am a Certified Professional Dog Trainer and have been training dogs for 25+ years.
I am a professional member of APDT (The Association of Professional Dog Trainers).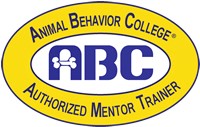 I am an Honors Graduate, Certified Dog Trainer and Mentor with the Animal Behavior College. .
I have mentored under many of the best professional dog trainers in the Northern California region. I was a member and Dog Trainer for 13+ years with the Nor Cal Dog Training Club (no longer exists). I was Petco Dog Trainer for 4+ years. I was a dog trainer at Shasta Dog Training and Boarding (offering Board & Train services as well as classes on premises) for 8+ years.

I am an AKC Evaluator/Trainer for the CGC (Canine Good Citizen) CGC-Advanced, CGC-Urban, Puppy S.T.A.R. program, Evaluator/Trainer for AKC's Trick Dog Program (includes: Novice, Intermediate and Advanced), and an AKC Judge for Farm Dog Certification Title.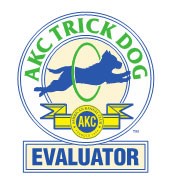 Through my business, K9 Kelts Dog Training, I offer dog training classes for puppies and dogs of all ages, breeds, and personalities. A variety of dog training classes are offered throughout the year including: Puppy Socialization and Manners, Family Dog Manners, Beginning Obedience, Intermediate and Advanced Obedience (for Competition and for the family pet), Rally Obedience, "Fun and Games", AKC CGC Preparation, Agility for Fun, Flyball for Fun. I have also teamed up with other dog trainers to offer: Tricks, Canine Musical Freestyle, Heel Work to Music, Clicker Training, beginning Tracking, and more.
I am currently not offering private lessons at this time. However, my past experience included offering "In-Home" or "Out and About" private lessons of one-on-one instruction tailored to an individual dog's needs, many of which included behavior problems, dog aggression issues, fear issues, and many other behavioral and manners issues.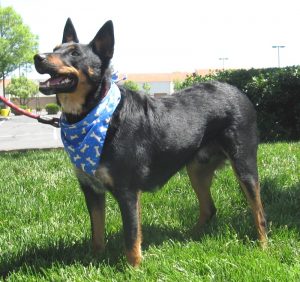 I have worked with several dog rescue groups & dog shelters in training/evaluating dogs, training foster dog parents, and fostering/rehabilitating rescue dogs. I have volunteered my services for several rescue organizations including: Rainin' Cats and Dogs, SNIPPP, Shelters, Love Your Pet Expo, and other rescue groups.
I have been a past member of: Nor Cal Dog Training Club, Gold Coast Flyers Flyball Club, and Nor Cal Frequent Flyers Flyball Team. I am still active in the Dog Training community. I have participated with other Dog Clubs/Organizations for different events such as the Shasta Kennel Club, Shasta Dogs, and the Northstate Flying Hounds. I also co-coordinated and organized a popular community event for a few years called, "Pawsibilities Unleashed" with my co-coordinator Barbara Darrow of Hooked on Dogs.
I have owned, fostered, rescued and rehabilitated a variety of dogs throughout my life including many Big Dogs, Medium Dogs, Small Dogs, Mixed Breeds, Coon Hounds, German Shepherds, Labradors, Dobermans, German Short-Hair Pointers, Cocker Spaniels, Poodles, Kelpies, Bully Breeds, Australian Cattle Dogs (Heelers), Hounds, Shetland Sheepdogs (Shelties), an Italian Greyhound and more.
All of my dog have earned a number of dog titles in a variety of dog sports & activities. Five of my dogs have obtained the American Kennel Club's Canine Good Citizenships (CGC) Award/Titles. Three of my dogs have earned titles in the dog racing sport called Flyball. 3 dogs have earned titles in AKC Competition Rally Obedience. 1 of my dogs earned her ASCA Novice Obedience Title.
My current dog, Skip (and only dog, because my others have "crossed over") is an Italian Greyhound and has earned his CGC, CGCA, CGCU Titles and his Trick Dog Titles: TKN, TKI, TKA. Just after turning 13 years old, Skip also earned his AKC Rally Novice Title and received the AKC Achievement Award Certificate. He has one leg (needs 2 legs) towards achieving his Farm Dog Certificate Title.
Accomplishments, Titles, Awards:
If you want to learn more about my dogs take a look at this webpage: Meet Kathy's Dogs (Past and Present)
I have been active in the non-profit sector of the Redding community and surrounding areas for over 40 years, working, volunteering, public speaking, coordinating fundraisers, events, outreach and networking for a variety of organizations and community events.
I obtained my B.A. in Business Human Resource Management and am a summa cum laude honors graduate of Simpson University. I also have an A.A. in Early Childhood Education and Administration, graduating from Shasta Community College with honors.
Megan's last Flyball Tournament in Fresno, CA

on the dog walk at Agility-for-Fun class

Patrick Ryan in Rally Novice

Dani Joy and I out for a stroll

Megan, my chocolate lab, and me at the Beach